When it comes to brewing a cup of coffee at home, having the correct coffee machine for home can make all the difference. Gone are the days when you had to rely on instant coffee or manual brewing methods. Now, with the plethora of options on the market, you can easily find a coffee machine that suits your needs and budget. 
In India, coffee culture is rapidly growing, and more and more people are looking to upgrade their coffee brewing setup at home. If you are also considering buying a coffee machine for home, there is no need to look any further! Based on factors like brewing style, capacity, price, and user reviews, we've constructed a list of the finest coffee machines for home usage.
Kaapi Solutions My Espressino (SS finish)

My Espressino (SS finish) is the most cherished semi-automatic espresso machine for home usage. It has a compact design, and easy-to-use controls, delivering a perfect cup of coffee every time. These machines are perfect for coffee enthusiasts who want to make café-style coffee at home. They give you an automatic espresso machine experience that brews by forcing pressurized hot water through a 'Puck' of ground Coffee.
The Gaggia Classic Pro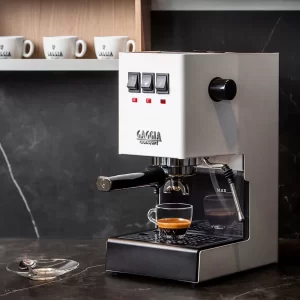 The easy-to-use Gaggia classic Pro is a popular choice for coffee enthusiasts looking to make barista-style espresso drinks at home.
It is one of the best entry-level semi-automatic coffee machines available. The updated design offers a modern look, with improved pump mounts for quieter brewing.
Philips HD7431/20
Drip coffee makers are one of the most trending espresso options available in India. These machines are easy to use and can brew a large pot of coffee quickly. The Philips HD7431/20 is a good option for a drip coffee maker. It comes with a glass carafe that can hold up to 6 cups of coffee, and it has a keep-warm function that keeps the coffee at the ideal temperature for up to 40 minutes. They are also relatively affordable, making them a significant option for those on a budget.
Rocket Espresso Appartamento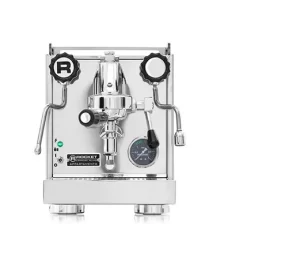 It is an excellent alternative where space is at a premium. The Rocket Espresso Appartamento is a compact espresso machine great for home users and small-volume cafes. It comes with spouted portafilters for both single and double-shot use cases and has a 1.8-litre heat exchange steam boiler that can brew espresso and froth milk all at the same time.
Gaggia Magenta Prestige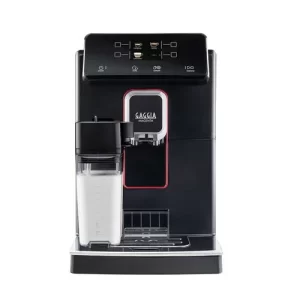 This semi-automatic machine makes it easier than ever to craft café favourites like cappuccinos, flat whites, and Americanos at home. It features a ceramic grinder for fresh grounds, a 15-bar pressure pump, and a steam wand for frothing milk. With its intuitive controls and user-friendly design, the Magenta Prestige is ideal for coffee lovers looking for a high-quality home brewing experience.
Bodum Brazil
If you prefer the traditional method of brewing coffee, then a French press is a great option. The Bodum Brazil is an excellent French press that is simple to use and ideal for home use. It has a simple and easy-to-use design, and the carafe is made from durable borosilicate glass that can withstand high temperatures.
Gaggia Naviglio Milk Coffee Machine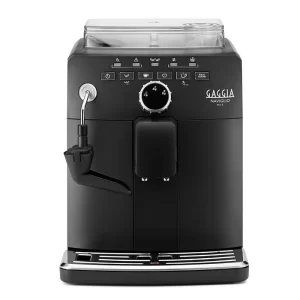 Fully automatic coffee machine for home are an ideal alternative if you want a more advanced coffee machine with multiple features. The Gaggia Naviglio Milk Coffee Machine tops the list as a fully automatic coffee machine. It features the new Capp-in-Cup milk frother, which can brew espresso and froth milk with one touch, producing an effortless, creamy cappuccino in moments.
Best Coffee Machine for Home  
The perfect coffee machine for home depends on your preference, budget and how much coffee you want to make. There are plenty of options on the market to suit your needs, ranging from the affordable and simple-to-use Drip coffee maker, the semi-automatic espresso machine for the café-style coffee lover, the single-serve coffee maker for convenience, and the traditional French press, to the fully automatic coffee machine for the advanced user. Happy brewing!