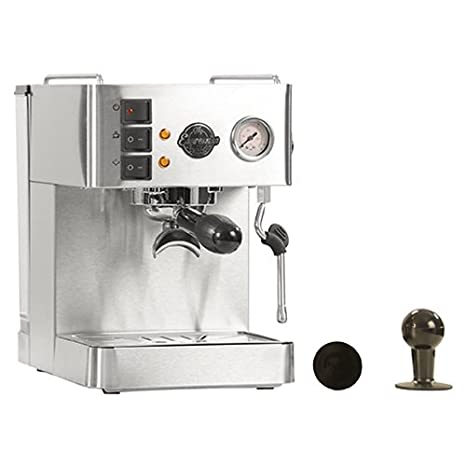 My espressino
Personal espresso coffee machine that brews by forcing pressurized hot water through a "puck" of ground Coffee and a filter in order to produce a thick concentrated liquid elixir called espresso with crema that will give any professional coffee machine a run for its money.
60 in stock
Description
Specifications
Item: MyEspressino
Voltage: AC220-240V, 50Hz
Power: 1450W
Water tank: 1.7L
Pressure: 15Bar
58 mm Professional Porta Filter for the perfect Espresso extraction.
Steam Wand for effortless texturing of milk that will give you gorgeous, creamy and delicious foam milk for cafe-like cappuccinos and lattes every single time!
Enables you to be your own Brewmaster: Experiment with your coffee, play around with the espresso, latte art and much more to get exactly the kind of coffee that YOU love without stepping out of your house!
Easy Plug n Play: Very easy to work with, absolutely no hassles in setting the machine up and getting right down to making that beautiful, aromatic cup of coffee.
Durable stainless steel body, 1.7L removable water reservoir, Italian ULKA pump with 15 bar pressure.