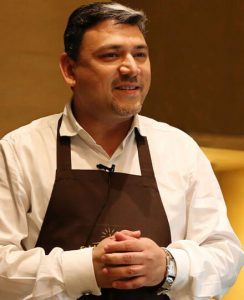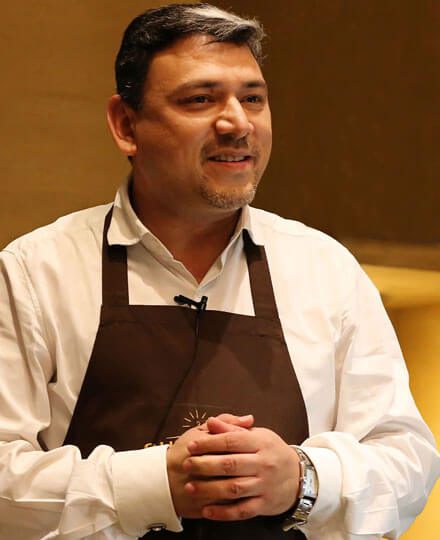 "I still remember my parents telling me that I would end up as a bawarchi, when I let them know about my intentions to become a chef," recollects Vikram Khurana, who did India proud at the recently held 3rd Barista World Championships at Oslo, Norway. The young man from Delhi, who has done stints at the Parkroyal Intercontinental and at a four-star hotel in the UK, takes pride in displaying the third place trophy he won while competing with fellow baristas from 27 other countries.
However, today, his chef days are consigned to history because all that he wants to be is a top barista. And Mr Vikram Khurana doesn't hide his happiness at having won the prize in the competition co-organized by the Specialty Coffee Association of America and Specialty Coffee Association of Europe.
Vikram Khurana – Coffee Man of India
"There is a sense of satisfaction because the coffee culture in India is very young compared to other countries participating in the competition," reasons Mr Vikram Khurana.
Moreover, it was the first time India participated in the competition and experience-wise, he was the second youngest participant with only eight months of experience, he adds. "There were participants with more than 15 years of experience. So coming in the top three is an achievement," he smiles.
On his prize winning preparation, Kapi Nirvana, Mr Vikram Khurana says, "I explained to the judges that it has the punch of espresso with a tingling taste of coconut and an icy cream layer." He spent six months training for the competition, but this particular preparation was made in just two days, he adds. "The whole presentation was done in a very Indianised way. While I was performing in the competition, we used the sitar for background music," he says with pride.
Commenting on the difference in coffee cultures in India and Europe, Mr Vikram Khurana says, "There, the coffee bars open at 6 am, but here in India, we open at around 10 am. That speaks volumes about the difference." Yet, he is optimistic that the culture will pick up fast. "Four, five years down the line, it will be right up there," he predicts. He, however, hastens to add that as far as the quality of serving coffee is concerned, India is at par with the rest of the world.
At present, this man who spends six to seven hours a day making coffee as Cafe Coffee Day's premier barista is busy preparing for the upcoming Asian Barista competition to be held in Kuala Lumpur in September, and next year's Barista World Championships to be held in Boston.
"All I do now is make coffee and swim," says Mr Vikram Khurana, when asked about his other passions. "All my other passions have been absorbed by coffee," he adds with a wry smile.