[s7upf_text_block el_class="text-center"]
About The Team of Coffee Experts
[s7upf_text_block]
We believe coffee is a beverage straight from heaven, and the making of it is an ART!
To enhance your coffee skills, we have a team of coffee experts who knows it all, from the best roasting techniques to the most intriguing latte art.
Let's take a look at some of the most skilled members of our team!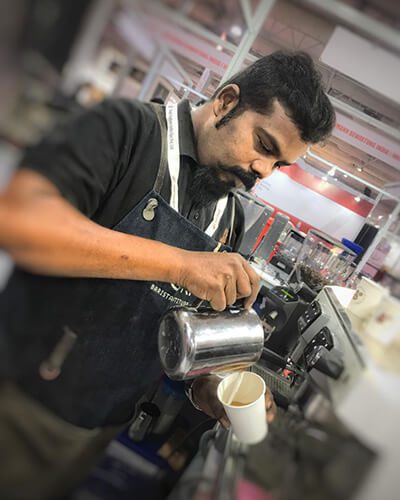 [s7upf_text_block]
Mr. Claude Johnson
Considered as an epitome of Barista, Mr. Claude Johnson has made India proud time and again with his impeccable skills and knowledge.
2014 National Barista Champion
represented India at Asia Barista Championship in Singapore bagging 9th position
2009 and 2012 latte art champion