Kaapi Solutions is a leading provider of single boiler Best Semi-Automatic Coffee Machines and Italian Coffee Machines in India. For a coffee experience like no other, the semi-automatic Astoria Coffee Machine series, imported from Italy, is the answer. Kaapi Solutions SAUMs are the ideal tool for your cafe, restaurant, office, or hotel, depending on your needs.
A semi-automatic espresso machine combines the art of espresso brewing with ease of use. You can dwell on finding the perfect bean and grind while the machine handles the extraction. You'll feel like a real barista this way. Single boiler machines make espresso, and if milky coffee gets desired, the user presses a button to further heat the boiler, producing the steam needed to texture the milk.
The boiler is equipped with one heating element and two thermostats. One of the thermostats is programmed to a temperature range suitable for brewing coffee. The other is set to a temperature that will cause water to boil and produce steam.
Best Italian Coffee Machines
Astoria Greta is a compact and versatile semi-automatic espresso coffee machine, suitable for both professional and semi-professional use. Its little size and usability make Greta an ideal italian coffee machines for workplaces or bars with diminished espresso volume. Though smaller in size, the components are the same as those found in professional machines, ensuring excellent espresso in every cup. For the manual filing, it has a vibration pump in addition to the volumetric pump for connection to the water mains.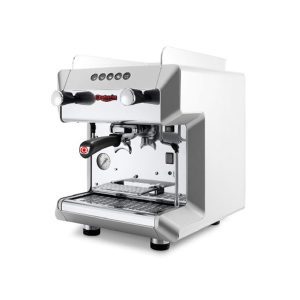 Their mechanical design prevents them from being abandoned by steam, unclean hands, damp hands, etc. They maintain the pediment clean. Astoria Storm is part of a rich and deep-rooted corporate culture. It's the conscious product of many people's attention, expertise, and accuracy. It is an ideal blend of high innovation and a significant feeling of craftsman craftsmanship.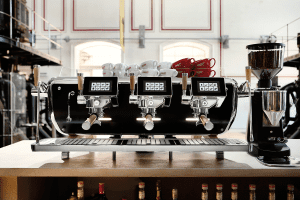 Fine as long as we have a sense of the scenography of the environment around us, we feel that ergonomics is beautiful. Using two heating spouts, the Storm is equipped with Super Dry, a unique technology that keeps steam dry. The high-level framework ensures steady performance, in any event, for a prolonged duration of time, with no yield wastage.
Astoria Tanya, Cutting-edge innovation, and regularly proficient characters with a fundamental and enduring effect are impeccably consolidated in this compact espresso machine to guarantee high usefulness and high adaptability in the usage of different coffee blends.
Tanya is the italian coffee machines for the people who need the accommodation of paper cases or plastic containers, both in single or twofold dosages.
The two models are accessible in the SAE electronic variant with a volumetric measurement of 4 portions of espresso or the self-loader AEP model, furnished with manual button control, and in the form of an inside tank or with direct association with the water supply.