Kaapi Solutions offer simple, versatile, and long-lasting coffee grinders machines for small and medium-sized coffee shops that meet a wide range of consistency demands. A good coffee grinder is a key to a great morning brew. Coffee grinder machines are both durable and simple to use, allowing you to control the texture and quality of your coffee grounds.
It is a one-of-a-kind solution for home baristas. Check out our favorite coffee grinders that will instantly improve your daily coffee routine. We at Kaapi Solutions believe that a great cup of coffee starts with freshly ground beans. As a result, our espresso coffee grinders ensure precise and perfect grinding for a delicious start to the day. Espresso coffee grinders are available in a wide variety of styles, including on-demand and bulk espresso grinders.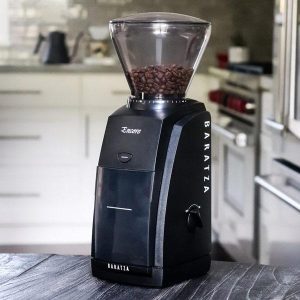 It grinds reliably for a range of brew techniques, including espresso, French press, and everything in between, according to the manufacturer. Controls that are simple to use make your daily routine simple and easy. As soon as you've loaded your favorite beans into your Baratza Encore's hopper, adjusted the grind setting, and turned it on, the precise conical burrs will grind your coffee to perfection.
There are a variety of ways to experiment with different coffee tastes using the Encore. 40 different grind settings let you discover the perfect grind size for every brewing technique, no matter what it is. When it comes time to grind, the transparent grounds bin features a fill line that indicates how much is left in the bean hopper. Because of its compact size, the Encore can be easily hidden beneath most kitchen cabinets without losing power or quality.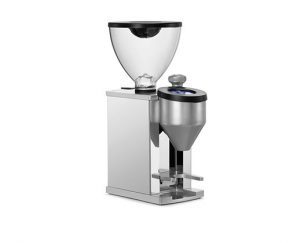 The Rocket Espresso Faustino Espresso Manual Coffee Grinder is large in features but small in stature, making it ideal for your kitchen counter. The Faustino's compact form factor and short under-cabinet height make it the ideal complement to Rocket Espresso's home machines—all while providing the grind quality for incredible home espresso. Excellent ergonomics are provided by a large textured grind adjust dial, a thick portafilter rest, and a capacious bean hopper.
It has a sound-isolated housing, a step-less 50mm flat burr set, anti-static grounds chute, and a contoured dosing cone to assure clean and consistent portafilter fills. There is a high-contrast touchscreen that enables dosing choices or continuous grinding settings. The controls are at an angle. The Faustino is available in matching chrome, contrast black, and a limited edition Appartamento finish.
The WPM series manufactures the best coffee grinding machines. The coffee grinder ZD-10 has a multi-gear grinding thickness adjustment, rushed Italian particles that can be adjusted by hand, a stainless-steel sharpening cone to ensure a balanced coffee powder thickness, and a way to keep a low-speed grinding coffee beans aroma, multicolor selection. Coffee Grinders brew some amazing coffee in the home/office.