It's essential to have an authentic, and the best automatic commercial coffee machine if you want your coffee to taste perfect. Whether the coffee gets to be sipped at work or in a cafe, true coffee enthusiasts will detect even the tiniest differences in flavor. Here's a list of some of the best commercial coffee machines in India if you're looking for a bean to cup or a specialized automatic coffee machine for your café or office.
Best Commercial Coffee Machine in India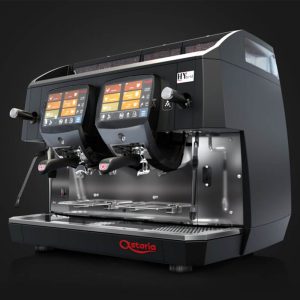 HYbrid is the best Fully automatic coffee machine that forms a link between classic espresso machines and super-automatic espresso machines, combining excellent end-product quality with ease of operation.
Because the high-tech automatic espresso machine has the entire grinding, dosing, and compressing procedure of a typical super-automatic coffee machine built-in, Astoria HYbrid makes simple what could only be done by professional baristas, resulting in excellent outcomes even when inexperienced baristas or users use the machine.
The coffee is extracted in the filter holder, much like in traditional machines, leading in outstanding results even when used by unskilled baristas or consumers.
With DR.COFFEE's unique fresh brewing technology, the F11 series is compact yet big on flavors. These modern, compact machines produce high-quality, rich-tasting coffee that can compete easily with traditional bar machines often seen in coffee shops.
These machines complement several spaces, such as small offices, meeting rooms, and even at home on kitchen worktops, thanks to their compact size and exquisite appearance. Both non-pressurized ordinary coffee and pressurized espresso can be made with this pioneering brewing technology.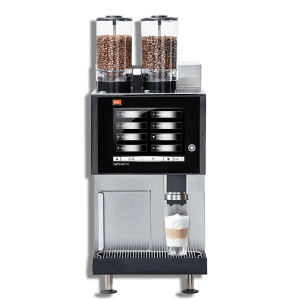 It is a fully automatic coffee machine that fulfills the highest criteria in terms of performance and convenience of use. With a simple tap on the extra-large touch display, customer-specific coffee, milk, and chocolate variations can be created instantly and reliably in excellent quality. The high hourly output of up to 250 cups provides faster and effective order processing even during peak times or fast self-service dispensing.
Our developers are driven by their specific requirements for performance, convenience of use, beverage range, and cup quality. As a result, a superior coffee machine with a functional design is gaining popularity in the global food service industry. So, if you are in search of a fully automatic coffee machine, you must consider it as one of your potential options.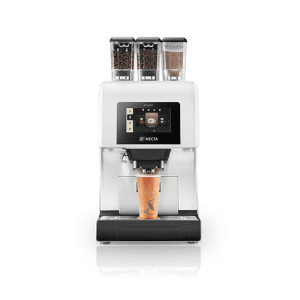 Fast, high-performance, high-quality Necta Kalea Plus.
With Kalea Plus, anybody can enjoy a high-quality beverage with only a touch. Modern technology is combined with Italian espresso, flavor, and tradition to create Kalea Plus. Even the most demanding clients will be satisfied with the high throughput and quickness. You may create a personalized coffee menu with Kalea Plus, and enjoy it sip after drink.