Speciality cafe refers to cafes providing coffee graded 80 points or above on a 100-point scale by a certified coffee taster (SCAA) or by a licensed Q Grader(CQI). Speciality coffee is grown at the perfect altitude in the perfect soil, at the correct time of year, and then picked at just the right time. All of this mutates into some of the most exciting and tasty coffee in the world.
They are usually roasted in small stores or factories, using traditional methods and technology and are often sold where it is roasted.
Speciality Cafe: Heaven for Coffeeholics
What makes a speciality coffee shop? The difference between speciality coffee shops and other chain store coffee shops is the coffee brewing methods. Your speciality cafe needs incredible precision while the pour-over coffee is made and timers enabling consistency while brewing coffee.
You'll need a sizable coffee machine with a selection of coffees about the appropriate quantity of froth and fragrance. For the barista to provide rapid and efficient service, the coffee machine should be accessible and user-friendly. Kaapi Solutions supplies a plethora of the Best Coffee Machines for Cafes in India.
If you visit our website, you will come across an extensive list of various coffee makers that will cater to the needs of your cafe. Automatic commercial coffee machines, used in restaurants, hotels, coffee shops, and social gatherings, vary in size, colour, and style, facilitating the processing of refreshing beverages.
Let's talk about some of them so you can get to brewing!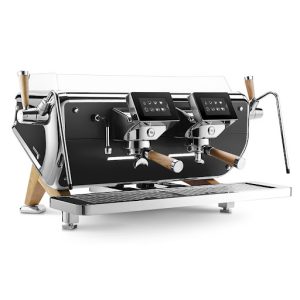 Astoria Storm is one of the Best Semi-Automatic Coffee Machines and a perfect mix of high technology and a profound sense of artisan craftsmanship.
Thanks to its revolutionary presence that allowed Baristas freedom to express themselves, thus exploring their capacity.
It represents the state-of-the-art coffee machine through its design, gestural movement of the barista, and his/her relationship to the space around them. The thermal system is precise and stable as no other coffee machine based on its technology recognized for its superlative reliability consolidated over time.
The relationship between who operates the coffee machine and who enjoys a cup of coffee is revolutionized: the barista who, with almost maniacal dedication, has chosen the grains, as well as the roasting and brewing steps, can offer rituals of preparation and narration.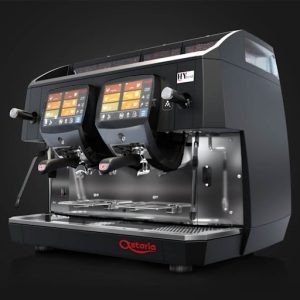 Hybrid makes simple which could only ever be done by professional baristas: this high-tech espresso machine has the entire grinding, dosing, and compressing procedure of a typical super-automatic coffee machine built-in, which leads to excellent results, even when inexperienced baristas or users are using the machine:
– coffee is extracted in the filter holder like traditional machines
– grinders are built-in on request
– automated coffee dosing and compression.
– Consistent performance even when there is a high staff turnover.
– User-friendly symbols are used when preparing espresso.
– Modern design that is reminiscent of the Italian-style traditional espresso machines.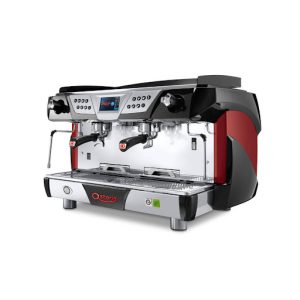 It is a semi-automatic coffee machine from Astoria's Green Line: these machines have a low environmental impact and can reduce consumption by up to 47.6%* compared to traditional coffee machines. The machine can be adapted to your particular blend, presenting an excellent and consistent result in the cup.
During operating pauses, Plus 4 You automatically puts one or more groups into standby or "sleeping" mode and prepares them for full capacity when needed. If the barista needs all the groups to work, he can directly activate them from the keypad, and they will be ready to operate at the programmed temperatures within 60 seconds.
We thus have flexibility, constant and consistent performance with the highest quality in the cup, savings and benefits for the barista, the roaster and the environment. With only a few easy movements on the ergonomic backlit keypad, the barista can serve out all the requested drinks.
Quality is determined by an innovative control system that manages the single groups in all phases of coffee extraction, from pre-infusion to dispensing.  A thermal control device allows Plus 4 You to combine maximum performance with the most suitable temperature.
Simultaneously, the system compares the parameters of the single servings with pre-set optimal values based on the characteristics of the coffee used, providing real-time information on the product in the cup. If coffee extraction is not perfect, Plus 4 You suggest on the display the appropriate corrective actions.